If you are thinking of buying the best ping pong table for your house or the professional use, you might already have asked a professional or an experienced one to suggest, right? But everybody has their own choices and opinions that might make you confused. Therefore, here you can make all of your confusions disappeared and can call you a table tennis table expert after reading this 7-minute article.
We have tried to make this article informational and explain every feature as far as we can just to help you buying the right product for you. Before just go right into the review part, we suggest you to read thoroughly the information we have written for you. This will help you make your right decision to find the best suited one for you.
We declare all of our reviews come directly from the real-life testing of our expert review team. Just trust us and you will thank us later. So, wait no more. Let's begin.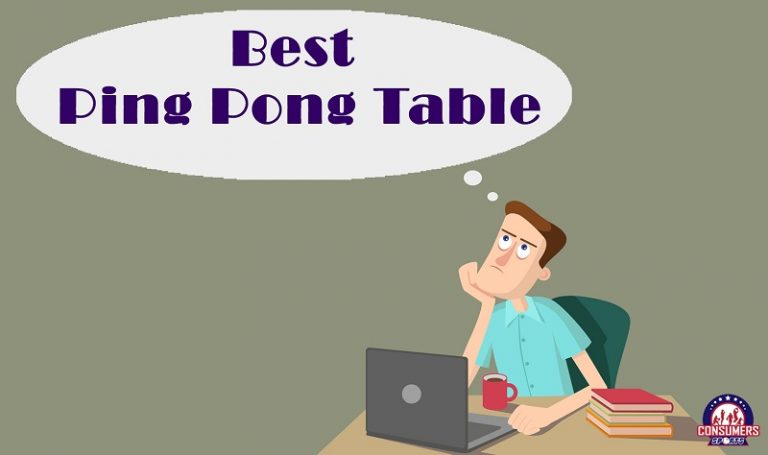 You'll see many points onward to set a decision according to your unique situation. But before we begin, you've to decide on whether you need an indoor table or an outdoor table. Despite many similar features, there are a few differences between an indoor and an outdoor ping pong table.
An indoor ping pong table is more focused on perfect playing surface rather than water-proofing. So, you should buy an indoor table keeping in mind that your table must be kept in a dry condition. In an ideal temperature, an indoor table can last many years and it's more fun to play than an outdoor one.
An outdoor ping pong table can withstand any rough condition as the materials used to make it are melamine, specially-treated wood, and strong non-warping material.
So, think carefully what is a suitable condition for you to set your table and buy accordingly. To read more, see our comparison article on Indoor Vs Outdoor Table Tennis Table.
How much are you ready to spend?
The nest thing on our list is the limit of your budget. With our market research, we can make a general assumption. This is not some certified standard. It's just to give you an idea.
With a budget under $350, you'll get the most basic type of table tennis table. These tables have cheap materials and good for beginners.
When you have a budget under $800, you'll get your hands on some pretty decent tables. These mid-range tables can really assist you when you're serious about table tennis.
If you're a pro player and want to leave your friends jealous, we recommend you to have a budget over $1000.
Where will you be going to keep your playing table?
We've already discussed that. Based on where you're going to keep your playing table, there are two types available. One is indoor and another is outdoor. Read our other articles where you'll get a full comparison between indoor and outdoor tables.
Which equipment you should buy with?
There are countless accessories available in online stores. But here we'll see the most necessary ones that'll help you get started.
Table tennis net
Net brackets
Cover
Hinges
Frame
Catch Nets
Cleaner
Tape
In addition, you can also buy some paints of your favorite color to give the look you want to the playing table. But make sure that the surface is even after the painting is done. To see all the equipment list of the table tennis table, go here.
Beware of the Common Problems of a Ping Pong Table
If you're buying a ping pong table for the first time, you might not know some common problems with a table tennis table. You must get clear reviews of these problems before buying the selected one.
What's now? Fix your budget, set your requirements and then order any of the products above. We have made easy for you by putting the links after each ping pong table we have reviewed. All of the links are updated to the recent price. If this article helps you a little, inspire us by sharing this article on your favorite social media and comment us your thoughts below.